I just can't, is all. All those neon bags in the window at Burberry, and I squinted my eyes and turned away, blinded by memories of the 8th grade. (There was neon, and there was neon hypercolor, and there were neon scrunchies, and,  therefore, there can never be neon for me again.)
It's e.v.e.r.y.w.h.e.r.e. Can you dig it?  I cannot, and will spend the season holed up in my happy colorless world, accented with just a touch of green — you know, for spring.
My table looks like this: (a recent birthday dinner hosted for my friend Hollye, featuring this new flatware — thanks Summer and mom!)
Dessert looks like this: Ty and I made Martha Stewart's chocolate shortbread last weekend. It's naughty. Think three sticks of butter in a 9 by 13 pan.
My decor is leaning toward this: shoes as art encased in belljars — as seen below in Lonny, and right now at our own Biltmore Saks Fifth Avenue.
My wish list consists of this: Jonathan Adler's Eyelashes Canister, $120. I'm crazy for it. (But if you're OK with having your "eyelashes" written up in pink, you can snag it for half-price here.)
I just came home with this, which may mean that I'm dressing now to match my couch. $68 at Anthro.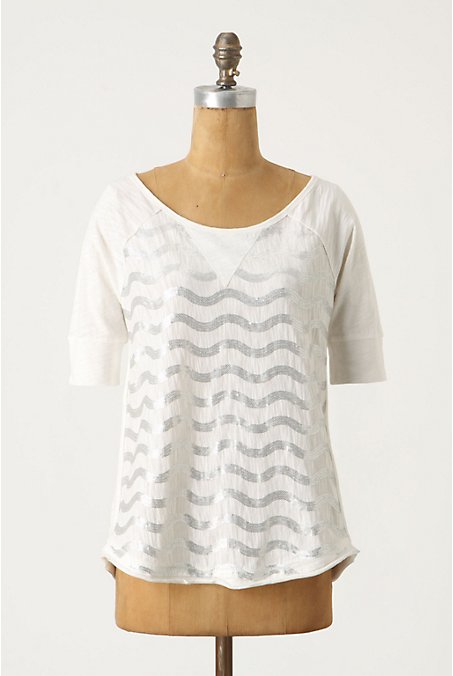 And oh, baby, there's no neon here: Prada, if only, $1395 at Saks.