I love a sassy studded pumpkin, as you well know. This season, I've noticed new takes on my favorite way to dress a squash. (The best place to find nailheads of all sorts in the Valley: Fabric Depot and Supply on Cave Creek and Bell Road.)
Black tacks, from Better Homes and Gardens:
Zigzags and stripes from Southern Living, styled by Matthew Mead:
This would take just five minutes, I bet — from Family Chic:
Gold thumbtacks (and a lot of hours) — I'd do this on a Funkin and add a real stem. You don't want to do this to a squash you can't keep around. By Madigan Made.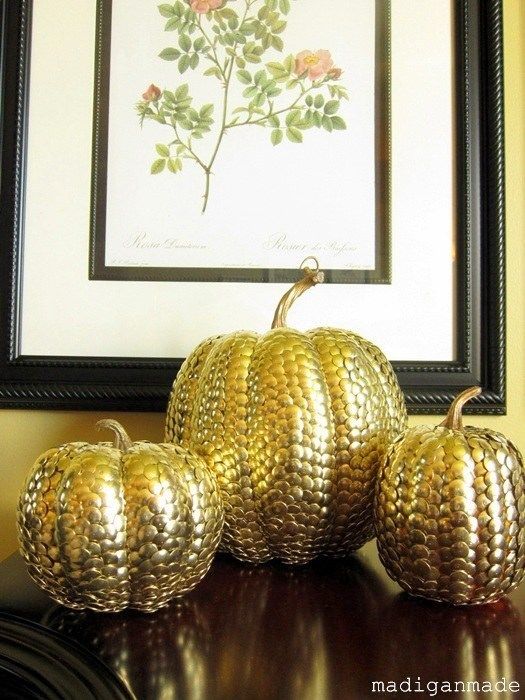 Monograms — the simpler the font, the better:
Still my favorite pumpkin photos ever, from Cottage Living:
and Sweet Paul:
And you all remember mine, of course: