I still have my armoire from the early '00s. You know, those hulking mammoth beasts meant to hold wretched ugly televisions. I had mine built to hold the most hulking, awful (man-purchased) TV ever. Happy news: we upgraded to a flat screeen years ago. Dilemma: I still don't like looking at the television, so The Hulk remains. Almost 8 feet tall, four feet wide, and three feet deep, it occupies approximately 1/2 of my 800 square feet.
(What? Don't you all love pictures of your house at Christmas?) The Hulk is feeling a bit outdated to me (or maybe just outspaced.) It needs some love.
I could paint it black and white, like so:
(The lovely above can be found at Kelly Wearstler's Maison 140, my fave L.A. hotel.)
I could do something about the doors. Maybe mirrored panels, in homage to the Oly Studio Elisabeth, as seen in Domino.
I could downsize: Hickory Chair's Cleo cabinet is beautiful (and $$$$).
By Suzanne Kasler for Hickory Chair, the Tuxedo Armoire is also tempting me: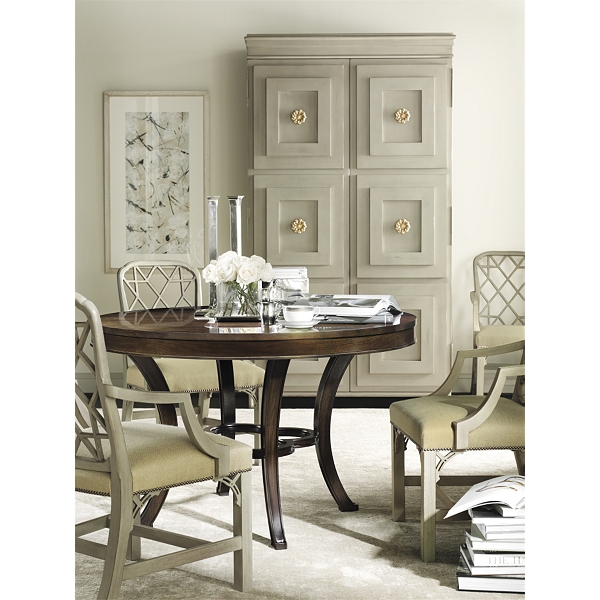 'Or, and here's my favorite: scour the globe for a vintage fireplace and trick that baby out, like so:
Details here, spotted on Apartment Therapy.
What should I do? Even new hardware would help. (Distressed cup pulls from Lowe's, $20)