I was standing in the aisles of Ikea, gripping and bunching and rubbing and shaking my head. A soft 100% linen throw? With chic black stripes and fringe? Am I really at Ikea? Indeed. The godsend Alplocka Throw is $40, and I need three, at least.
If you've never lived la vida linen, know that it's summer salvation, especially in Arizona. It breathes, wicks moisture, cools you and keeps the temperature just right. This throw is going to change my life this summer in the following four genius applications:
USE #1: Throw over every lounging surface in house — chair arms, sofa corners, beds — as an ode to the life lived in the MATTEO catalog — my beloved linen bedding source. (Which I can now order for you! As part of my new and very exciting collaboration! Which I am SO excited to tell you about in the next few days.)
A linen throw to cuddle up to on a hot summer night is practically the only blanket you'll need.
USE #2: Garden party tablecloth, except I'd cut it into runners and lay them the other way, so that the fabric doubles as place mats and fringe dangles onto your lap.
USE #3: Tyson and I have been discussing picnics, parks, Sunset Cliffs and Coronado. There will be cheese, crackers, linen, and mini pies to come. This is the perfect picnic blanket.
USE #4: Beach blanket — up high, or on the sand. Better than a towel, and you can walk off the beach pretending it's a pareo, if you wish.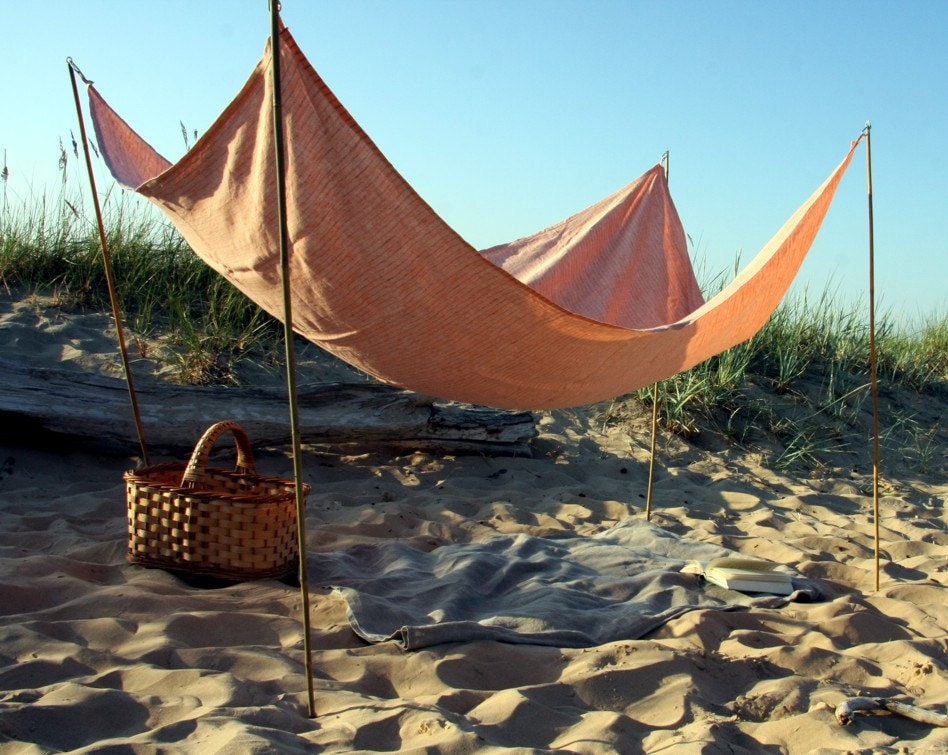 What a find! Save a few for me.