I see elephants everywhere, and then I think of her.
(1)
(2)
In the beginning, the elephants were about Barry Goldwater, and the campaign pin that he sent to her.
She liked his glasses.
Barry was the first elephant.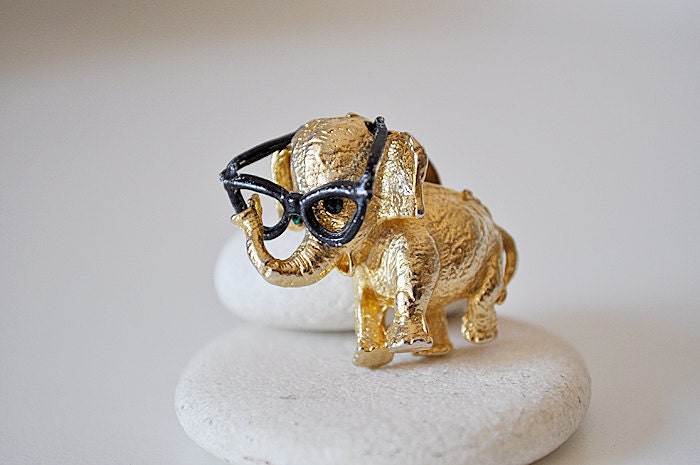 And then there were 488 more.
We liked to count them when we went to her house, trailing her from room to room, searching glass shelves and the top of the piano, listening to her clues.
Look up, she would whisper, extending a polished finger. There is an elephant on the clock.
Look over there. There is an elephant that is a table.
(3)
(4)
(5)
You're missing one, she would whisper in the end, when we thought we'd found them all.
Oh where?, we'd ask, and her eyes would glitter.
Come close to me and you'll find it, she'd say, and we'd rush into open arms.
There, we could see it — the elephant  dangling over her heart.
(6)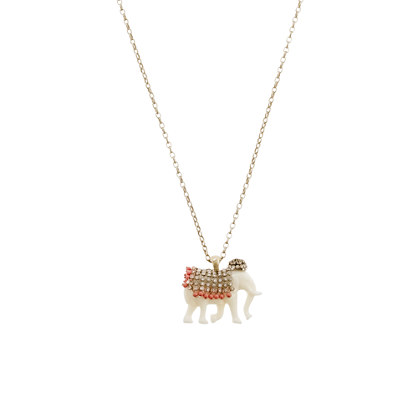 (7)
(8)
(9)
I miss her.
I miss her perfume and her elephant rings and her lipstick against my cheek when we'd say goodbye.
She would have been 88 today — and would have loved that for one whole year, she'd get those two numerals in a row. A  special year, I can imagine her saying.
It's been almost a year now, without her.
In the end, her grandchildren each got to choose an elephant –  a reminder that could always dangle over our hearts.
"The little gray one by the fireplace," I told my mother on the phone, "it's always been my favorite."
She brought him home to me.
Later, missing her, I turned the elephant over.
Come close to me and you will find it.
There, I found a love note from my Granna, who knew.
(1)  "Love you" wood elephant art, from FOUND. (About $290)
(2) Wall hanging from West Elm – in store only.
(3) White ceramic elephant from Z Gallerie, $49.95.
(4) Blue and white stacked lamp from West Elm, $249.
(5) Napkin rings, Z Gallerie, $19 for 4.
(6) Necklace from J. Crew, $68.
(7) White elephant hook from Anthropologie, $20.
(8) and (9) Tray and pillow from Pottery Barn, in store only.