I watched all 30 hours of the hit HBO Series Game of Thrones in about 6 days. During water and Diet Coke breaks, I'd scour the internet for furniture seen in King's Landing, specifically Ned Stark's chair. And maybe I'd look up things about Jon Snow, played by Kit Harington, who romps around in a black furry cape trying to keep warm. I'd like to help him with that, while wearing one of these:
(That's a Kelly Wearstler choker, by the way, so I can't be the only stylish soul totally obsessed with this show.) I want the dresses, the hand of the King pin, the rugs, the wine cups, and choker necklaces. I want a trip to Dubrovnik, Croatia, where the show's King's Landing scenes are filmed. Join me in my lustful craze:
This pin just might be cool enough to wear in real life. (With very modern clothing to avoid the costume references.) I love its sculptural qualities.  Etsy, $27: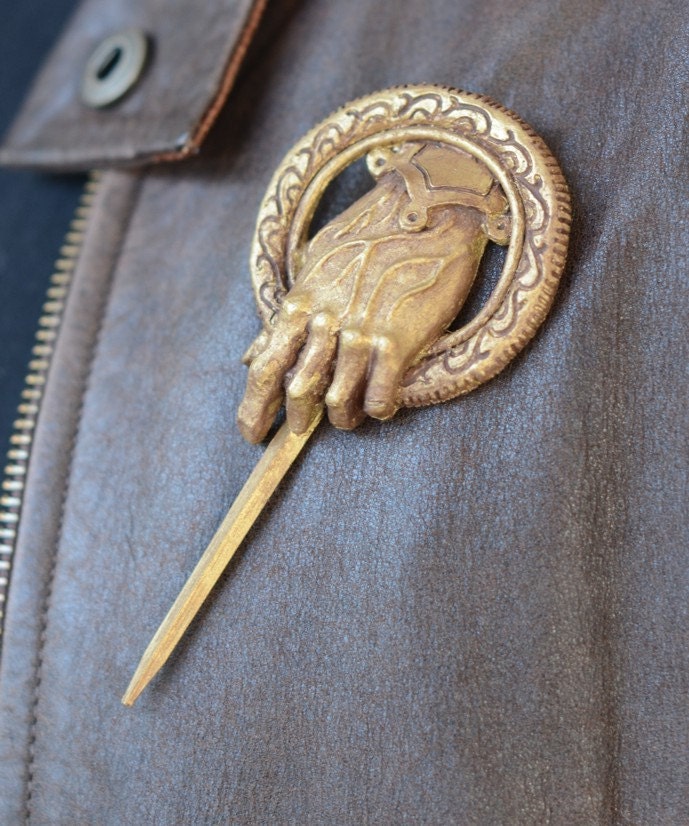 A less literal iteration – Kelly Wearstler's brass hand form, $225:
Horn ice buckets = killer. $162.
I now require a Moroccan table for my home. This is my favorite, available through me at DeCesare Design Group.
I love the Savonarola Chairs seen throughout the show. Find this one here.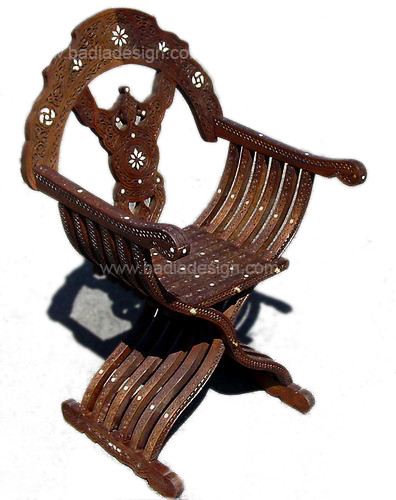 This antique set is going for $1800 on Etsy — which is a great price on something that is very hard to find. I see them in a killer master bath.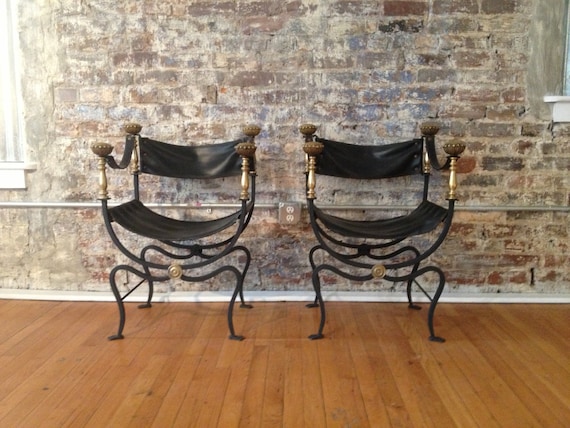 Note the chairs on set below:
This is Jon Snow in his Mongolian lamb cape:
This is a Mongolian lamb pillow that I want to snuggle up to and pretend it is Jon Snow in his cape, $195 at Horchow. (Sorry, Tyson.)
I fell hard for this King's Landing-esque bone inlay mirror at the New York Gift Show. It wants to live in my guest bathroom. (Sold to the trade, but I can order it for you.)
And all of Kelly Wearstler's pre-fall jewelry collection is very Daenerys Targaryen:
Are you feeling this Game of Thrones style moment, too?