A week or two ago, photographer Mark Henle and I headed north to the mystical beauty of Navajoland to cover the Navajo presidential election. We passed rocks that looked like sandcastles and drove on dirt roads at night through wild rain, lightning and herds of sheep. I was in cultural-observer heaven.
We followed candidates in their 1990 Dodge van from gas station to gas station (the best place to campaign) and to meet constituents at the Chinle hotspot, which is Church's Chicken.
The story, I hope, is an entertaining and enlightening peek into a corner of the world where cell phones don't always work, Blackberries are as mysterious as the ancient traditions, presidential debates start when everyone gets there and 2010 seems very far away. It was in the paper Sunday. You can read it here.
I love exploring our state, looking at maps, and writing everything down. (Below: Mark's map, my notebook.)
So, it seems, does J. Crew — which just published a fashion shoot from the shores of Lake Powell.
I felt so proud — mostly because we photographed fashion there for Yes Magazine in 2006, seen below. (Take that, New York.) Photo by the inimitable Wes Johnson.
The only sad part about being on the road for work — and with a male photographer — is that I was in serious journalist mode. (Also: certain he'd kill me if I tried to make him stop for turquoise jewelry.) This is why Christina Brian's post today about the beauties of Navajoland made me smile. Darling, I've got to go back up there to see about a medicine man. Come with me, and jewelry there will be.
As seen on Christina's blog, I love her (and need those top beads):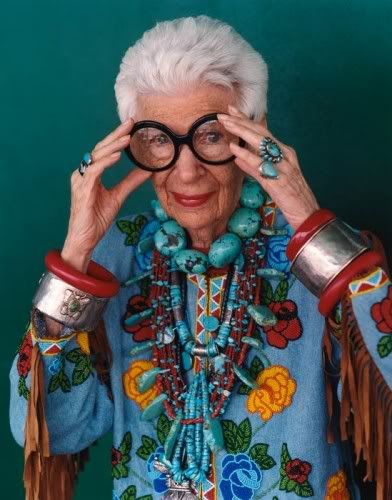 Oh Arizona, you're such a gorgeous place.
(Print above from Q.A. Design on Etsy, $13.50, and bonus: she does custom colors.)