It's going to be 102 degrees in Phoenix today, which means that the only thing I want to do is lie on the couch, drinking watermelon agua fresca and looking at catalogs in which summer is pretty and you need a sweater at night. Happily, this behavior means that I've unearthed excellent summer finds for your house — both high and low.
THRILL: Clearly, my friends at Serena & Lily are trying to make me crawl to their offices in Sausalito on my knees. These striped chairs were made for my backyard. $1795 each. .
STEAL: Striped outdoor pouf from CB2, which I've put into my shopping cart about four times. I need them. No, I don't. I need them. I REALLY don't. $89.95.
STEAL: Get your stripes on with this entire frenchified collection. $895 for an outdoor sofa that looks imported from France and will last forever? Bargain, in my book. We're installing this at a home on Coronado this week. I also think it would be great pulled up to a kitchen table. And the bar cart! Also from Serena & Lily, which is just killing it lately.
THRILL: Despite all of my preaching about a moratorium on chevron, which I cannot stand to see anymore, I just brought this beach tote home from Anthropologie, $78. "It's not really chevron," said my sister Heidi, in the store. She's lying, but that was nice of her. I love it.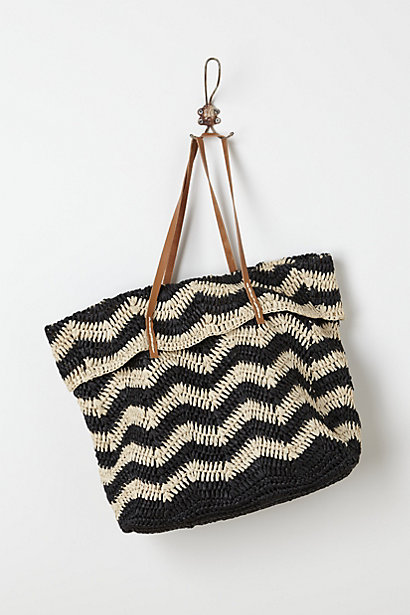 THRILL: This coral-esque chandelier was just introduced at High Point market. It's all you'd need to make a room. Available through me at DeCesare Design Group. Let's order two. One for me, one for you.
STEAL: Lucite boy/girl bookends from The Novogratz at CB2, $49.95 each. Love those Novogratz.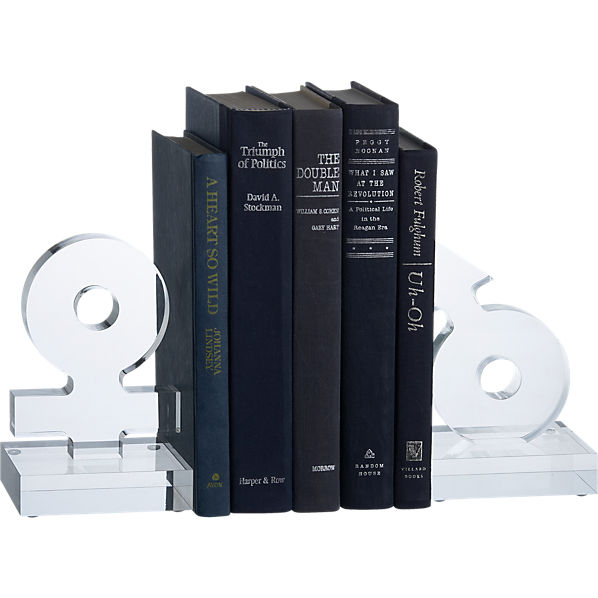 STEAL: Giant drink dispenser with a bird on top, $29. And don't miss the giant $20 mason jar version, both at Cost Plus World Market.
THRILL: In person, these crocks are so stylish and heavy, $39-$49 at Pottery Barn. My sisters and I approved.
STEAL: These dip-dyed stools from Serena & Lily (told you, on FIRE) will also be making a cameo at the house on Coronado. And at my house. Just $58 and $68.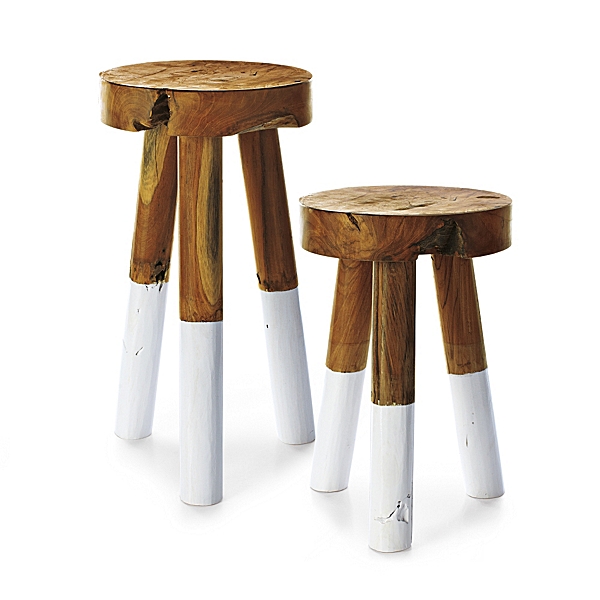 STEAL: Stitched outdoor pillows with  major style from West Elm – even better in person and in stock at the Scottsdale store. And they're on sale — $24.
THRILL: Loving these sayings pillows that we have  at Design*Lab.  I am tempted to wrap up "You're Right" and give it to myself, from Tyson, as a hint. He's one of THOSE men. Love him, but I've never heard these words come from his mouth.
Here's to the good life this summer, indeed.
P.S. Did you hear my news? I've joined the design team at DeCesare Design Group. Renovating? Decorating? Building a new house? Telephone moi or send me a note:  480-668-5490, jaimee@decesaredesigngroup.com