When I was little, my mom put up a homemade advent calendar for each of her four kids.  I still remember the thrill of every December morning, knowing I could come into the kitchen, open a numbered felt pocket, and find a treasure inside.
Now, we fill an advent calendar for my mom. I thought you'd like a peek at some of the things inside, and a sampling of my favorite advent calendars to buy or DIY.
1. I made this advent pillow for my sister last year for Christmas after finding the tiny stocking garland at White Balcony, a favorite boutique in Fort Collins, Colorado — Ty's hometown.
I just glued the garland to houndstooth pillows from Etsy — and in retrospect, sewing the garland to the fabric would have been a better idea. It's still cute, though, and small treats and notes can go into each pocket.
2. My mom's advent calendar is a mirrored Target find, which I also own and fill for Tyson at home. We like to tuck in chocolates, love notes and small surprises.
I made this wreath from tiny jingle bells in turquoise — my Granna's signature Christmas color. It's just a small reminder of my mom's own home.
3. This wool stocking advent garland is from RH Baby and Child, but couldn't you do it yourself?
4. For modernists, I love this D-I-Y black and white creation from Creature Comfort.
5. This sweet and clean D-I-Y version has me singing about "brown paper packages tied up with string," from Shim & Sons.
6. This Scandinavian advent village has just the look I love, especially with those bottle brush trees. $98 at Nova 68.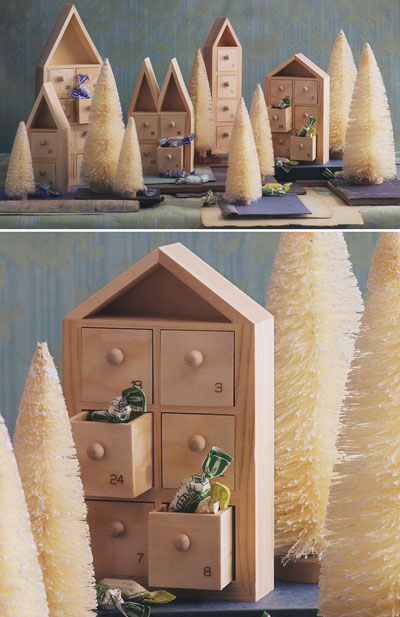 7. The trees get me every time. This is simple and sweet project is from Oh Happy Day.
8. An advent pillow to buy, $49.99 on Etsy.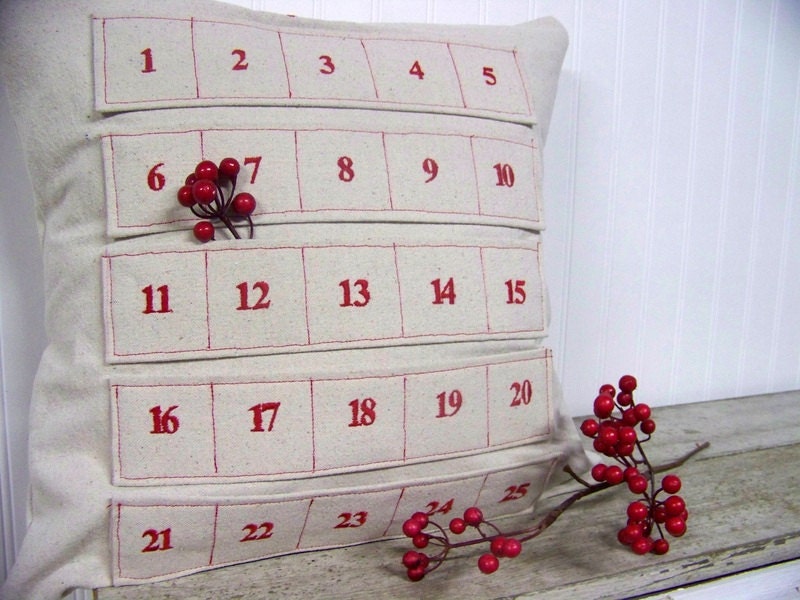 9. Land of Nod's cute advent banner, $35.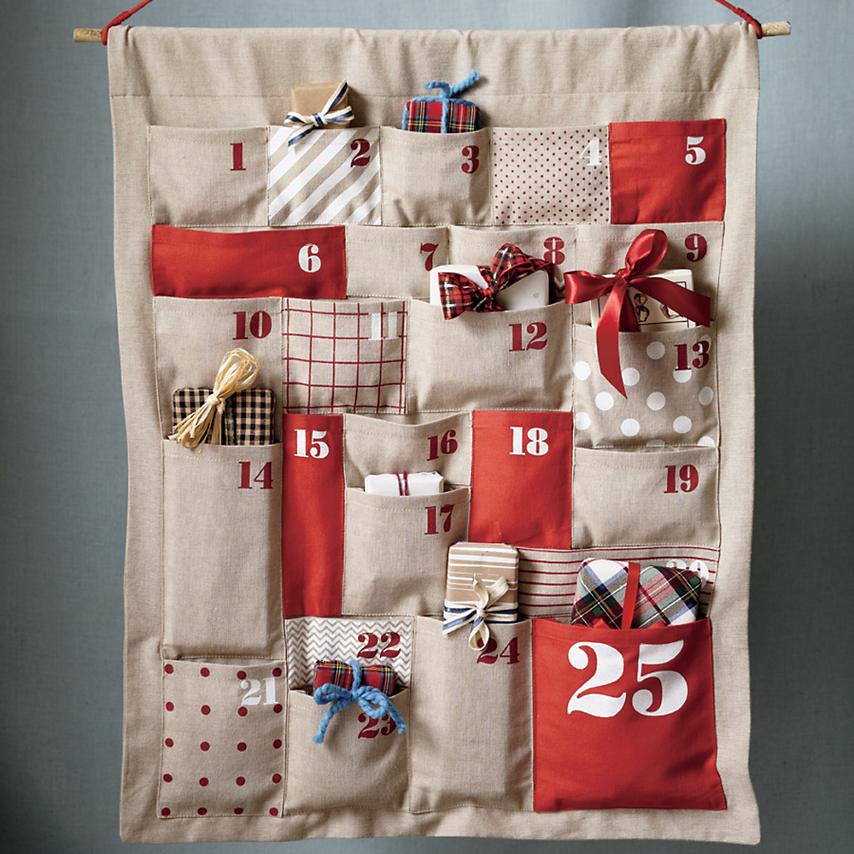 10. Just think: if this calendar is your choice, you might not even have to go to the store. From Lovely Things.