In the cruel corner of the country that I inhabit, autumn arrives at the end of October. Fall clothes, as you know, have insisted themselves upon all of us now. I love to look at them, to pet the cashmere sweaters in air-chilled shops, to sift through piles of catalogs that come in the mail with pumpkins on the pages. It's reassuring to know that at some point in the near future, there will be boots.
My friend Cindy and I went boot shopping at the Nordstrom anniversary sale, entertained the salespeople with our antics,  and each brought home a pair of boots that I will gaze upon longingly for at least 15 weeks.
Her pick:
Vince Camuto riding boots, usually $258, on sale for $169.
My pick:
Michael Kors Hamilton boots, usually $274, now $179.
Really, I wanted both. Also on my fall fashion wish list:
This entire business of polka-dots being dangled before us by J. Crew.  I love it all.
This sweet little gray cardigan from Anthropologie, $98.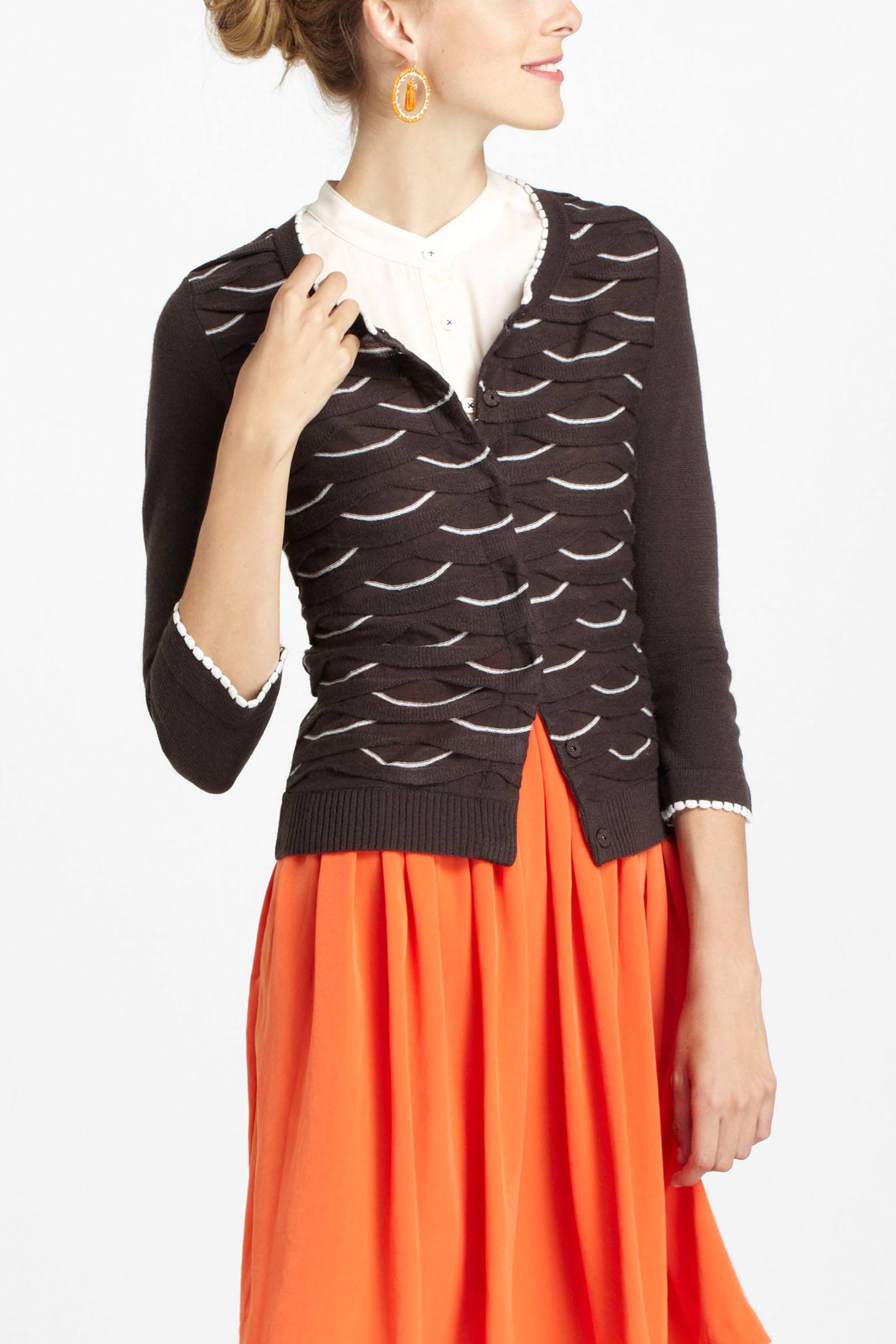 Nanette Lepore's "Inheritance" Blouse (which will require an inheritance for me to spend $228 on it):
And a handbag that looks like the quadruple-digit creations of Alexander McQueen, except it's $89 at Zara.
Also, this is a $2500 Valentino handbag:
And this is a $159 studded leather bag from Zara, which is so similar that when a friend of mine who owns the bag found herself carrying it and standing outside a Valentino boutique, she hid her purse in a shopping bag before walking in.
Tell me what you're excited to buy this fall — it's the best closet time of the year.