My favorite gift tags are those old-fashioned metal-rimmed tags from the office supply store. For under $10, you receive a pile of 50. They look chic and last forever.
I don't know why I insist on stockpiling more.  My favorite gift tags, for all of your over-achieving gift wrap needs:
(Gift wrap above by Erin Zam. )
Deer silhouettes and gingham? Oh, the hipster glee. $9 for six, PixelImpress, Etsy.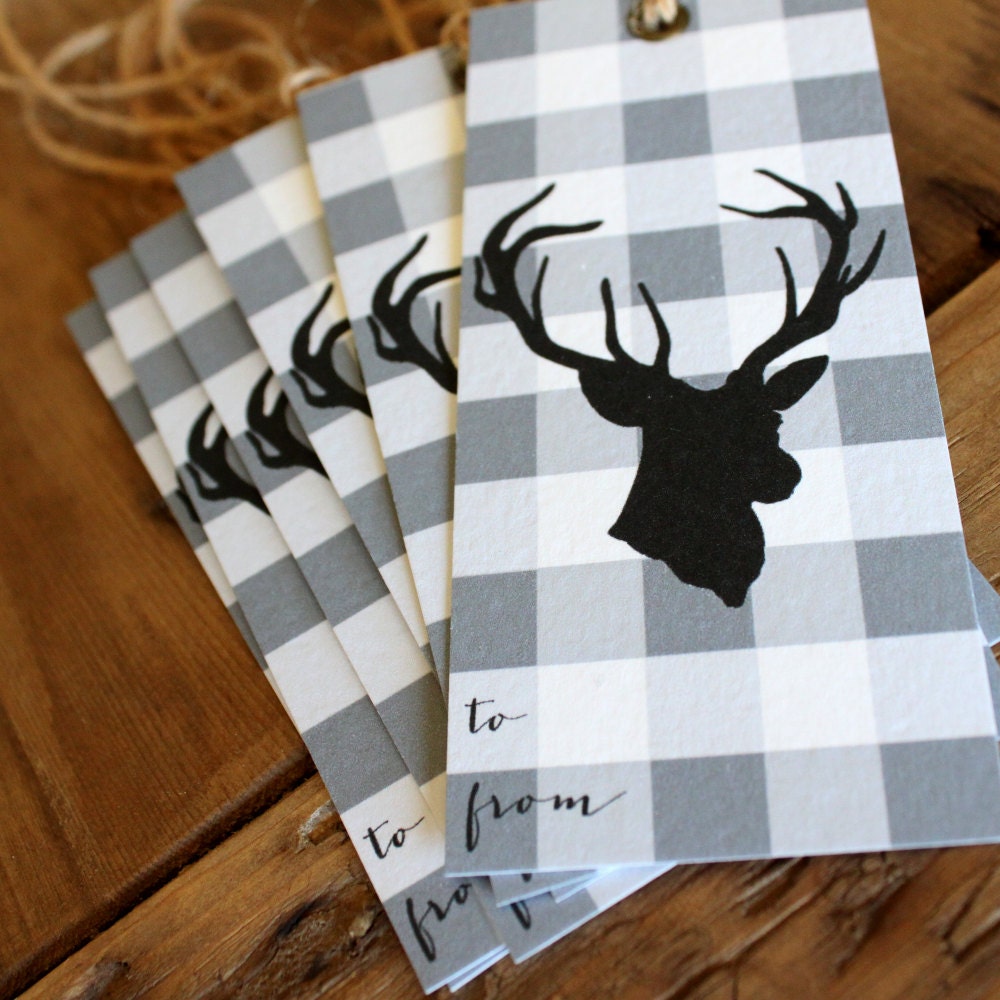 I found these beautiful scallop-edged cards at Bell'occhio, one of my favorite little shops in San Francisco. These cards even come in nickel-sized scale.
Not a tag, but too pretty to keep to myself: Merry Christmas twill ribbon, $8 for one meter, Etsy.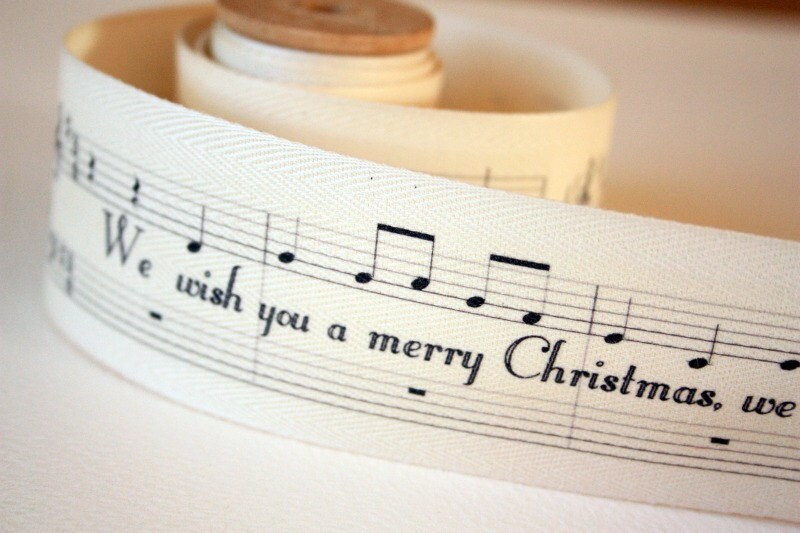 Tree bark tags, Anthropologie, $14 for 10. I think an industrious crafter could make these herself.
Easy XO tags, since that's how I sign all my notes anyway, $20 f0r 18 tags, from Sugar Paper in LA.
Letterpress gift tags, $6 for six, Dingbat Press on Etsy.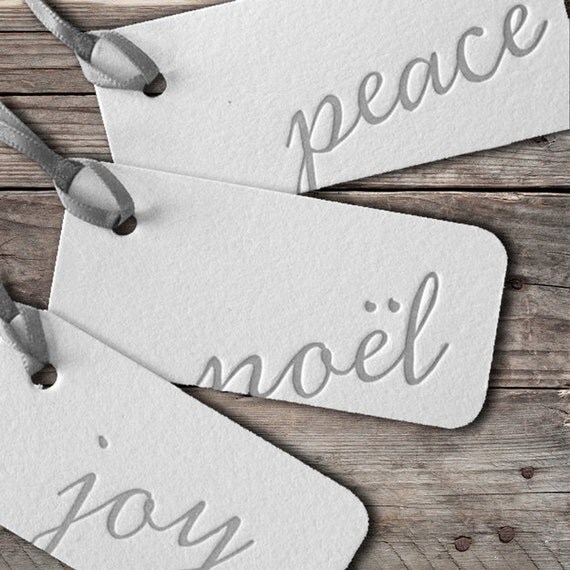 Silver and gold bauble tags, $8 for eight, Dingbat Press, Etsy.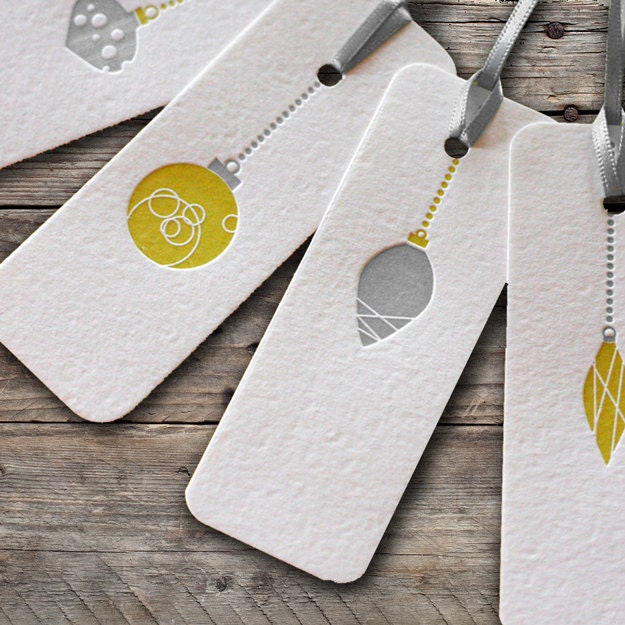 Santa's Belt ribbon, $14 for 10 yards, The Container Store.
And one to make yourself: recycled holiday cards turned monograms, from Martha Stewart.