I write this from a sea of boxes, packing tape, and self-loathing.  I spent the entire weekend — 21 hours, at least — wrapping my dish, vase, and breakable decor collections. I never thought I'd wish I owned more plastic. (Confession: I own 13 sets of salad plates. SETS. This is behavior that needs examination and possibly professional help.)
At night, when I can't face another piece of white ceramic, I like to go online and think about decorating. My trolling has turned up some affordable pretties (that I don't need). I love it when boutique lines offer themselves to mainstream shops. Here are a few of my favorites:
I like these carafes and glasses from Urban Outfitters Three Potato Four collection, $19 and $9 each. But then I think about the day in the future when we move again, and I'd have to wrap ANOTHER piece of glass.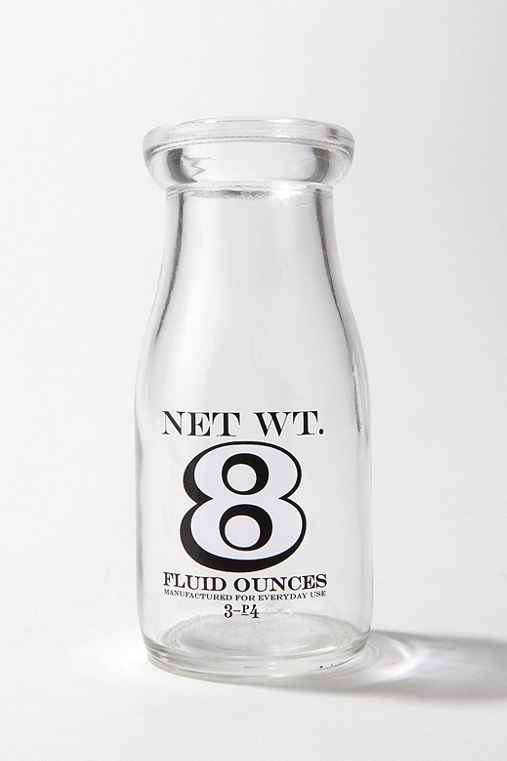 Urban Outfitters is rocking that whole industrial-weathered look that we all love at Restoration Hardware — but much more economically, of course. (Bookshelf, $279, table, $169, all the goodieshere.)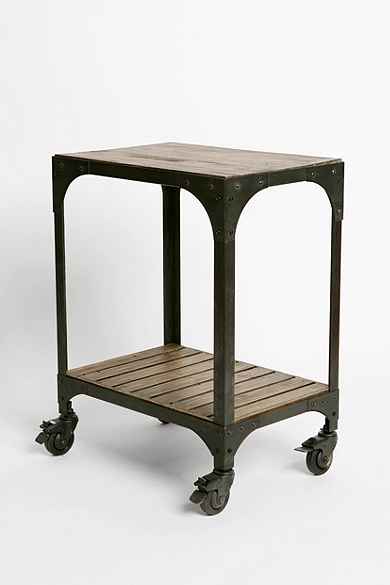 Baxton Studio is a copycat chic line sold online at Target, KMart, WalMart, Sears etc. For example, there's this pretty Crate and Barrel $1700 bed:
The $719 copycat version:
Also by Baxton: this Chrome Base tulip chair, $160 for two.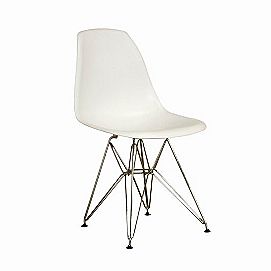 You know about Nate Berkus at HSN, but have you seen this recent addition to his collection? A $99 silver metallic pouf. I'm considering a pair for our loft.
Pier 1 is offering tufted blue stripe beauties like this, $449.
And Home Decorators is just killing it in general.  I'm eyeing the white incarnation of this desk for my home, $299.
Well, I was eyeing it — until I saw this Ikea hack done by the genius Bri, who made that turquoise Greek Key dresser I showed you last week.
Before:
After:
Isn't that decadent? She's promising directions later this week on her blog.
Tonight I have to wrap my belljar collection. And the apothecary jars in the bathroom. And make dinner for Ty, because he was good enough to pack up all my handbags — in their dust covers and everything, which was really a generous thing to do, considering he could have reported me to hoarders instead.