My friend Jill McNamara sent me an excited note over the weekend: she had discovered mini herbs at Trader Joe's in beautiful vintage terracotta pots, and she knew I'd want to partake. They are $2.49 each.
Aren't they sweet? So small.
The pots are so beautiful that I bought a few to reuse later for a fall dinner party. I'm dreaming of mini potted herbs at every placesetting. (Naturally, I will have to plant new herbs in the pots for the party, because I will certainly kill these before then.)
And while you're at Trader Joe's, don't forget to pick up the supplies for my favorite two-second appetizer that always impresses. It's delicious, sophisticated, and easy to keep on hand for last-minute company.
You need a box of these incredible raisin-rosemary crackers that my friend Angela loves so much that she packs them in her suitcases on vacations.
And you need a wedge of this Vintage Reserve Cheddar Cheese — which wins approval by snobby cheese-heads and more timid, plain palates alike.
Put the crackers on a tray. Break the cheese up in wedges — this is important. If you just put out a whole wedge of cheese, your guests won't touch it, because it will feel like they're not supposed to mess it up. But if you mess it up yourself and get them started, they're all in.
Add some leaves or herbs to garnish, and serve.
P.S. My favorite cheese knives are from CB2, just $12.95.  I like to order them en masse and give them with a wedge of cheese as hostess gifts and birthday gifts for my girlfriends, too.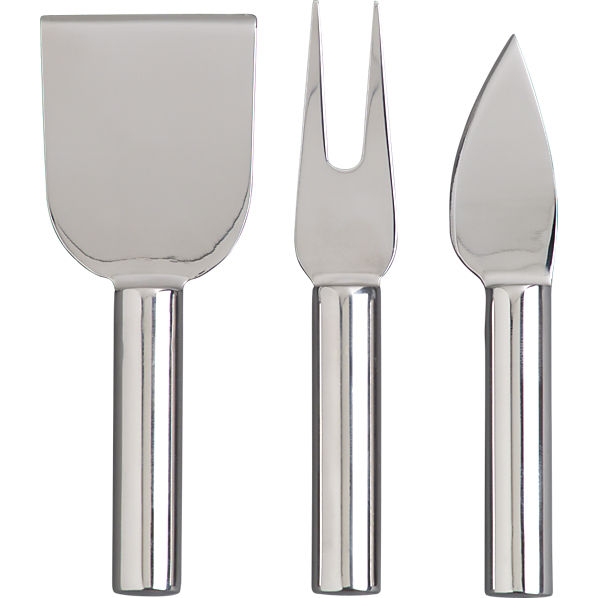 What is your favorite Trader Joe's find? I love that place.
Placesetting photo: Martha Stewart.